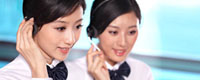 E-mail: transworldhk@live.cn
E-mail: info@hktransworld.com
Add: CD831, TREND CENTRE, 29-31 CHEUNG LEE ST. CHAI WAN, HONG KONG
Skype: hktransworld
MSN: transworldhk@live.cn





| | |
| --- | --- |
| | Product name : MPEG-2/H.264 HD Encoder(Multiple Audio) |
Details:
MPEG-2/H.264 HD Encoder(4 Audio Channels) is the new broadcasting audio & video encoding device with powerful functionality. It is equipped with multiple video input interfaces (SDI, CVBS, YPbPr and HDMI) and audio input interfaces (AES, RCA and XLR) to make it possible to compatible with different signal sources. Multiple audio and video encoding formats are available to meet customers' various requirements. It supports 4 stereo (8 mono) or one DD 5.1 (AC3) audios embedded to mix with the video to form a stream output. The encoded program will finally output in TS through ASI/IP port.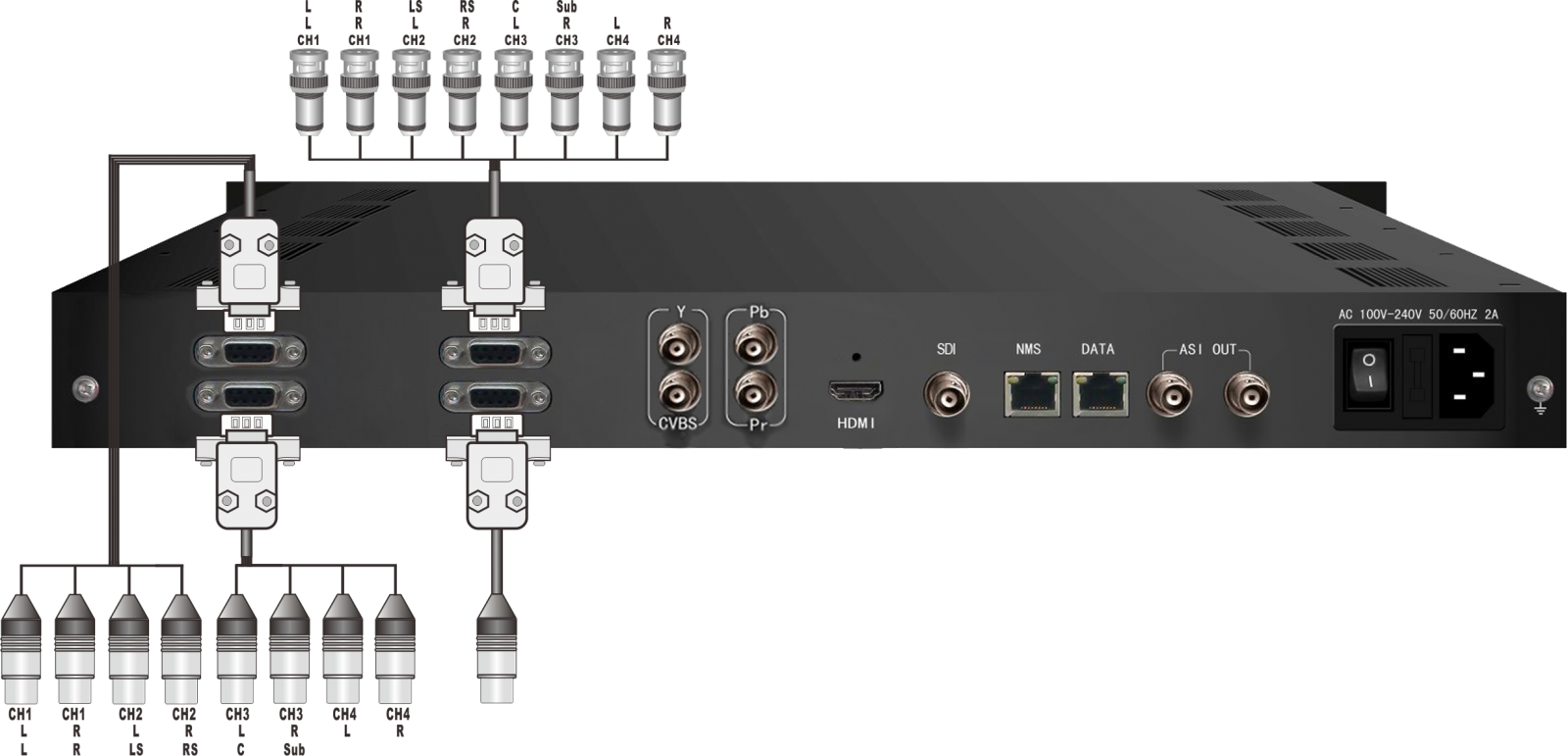 Ø MPEG-2 HD/SD and MPEG-4 AVC/H.264 HD/SD video encoding
Ø Support 1080I,720P, 480I, 576I video resolution and downscale transform
Ø Support low latency
Ø MPEG1 Layer II, HE-AAC (v1&v2), LC-AAC and DD AC3 (2.0/5.1) audio encoding
Ø Support

DD AC3

audio pass through (for SDI in only)
Ø Support

4 stereo or 8 mono audio

encoding
Ø Support video buffer, free to switch video sources (all video interface available)
Ø Support CC (closed caption), EIA 608 and EIA 708 (for CVBS and SDI in)
Ø Support ASI output and IP over UDP output
Ø LCD / keyboard control and web management
Video

1×SDI, 1×CVBS, 1×YPbPr and 1×HDMI

Input

Output

Interface Applicable

1920×1080, 1440×1080, 1280×1080i, 960×1080i

1280×720, 960×720p, 640×720p

720×576, 704×576, 640×576, 544×576, 528×576, 480×576, 352×576

720×480, 704×480, 640×480, 544×480, 528×480, 352×480

MPEG-2 HD/SD; MPEG-4 AVC/H.264 HD/SD

Auto, IP, IPB, IPBB, IPBBB

4:3, 14:9 (for SD video), 16:9 (for HD video)

4:2:0 & 4:2:2 for both MPEG2 and MPEG-4 AVC/H.264 formats

De-interlacing, noise reduction, sharpening

Audio

4×XLR, 4×RCA, 1×AES, 1×HDMI, 1×SDI (support maximum 4 stereos synchronous processing or one DD 5.1 CH processing)

MPEG-1 Layer II, HE-AAC (v1&v2), LC-AAC, DD AC3 (2.0, 5.1 available);

DD AC3 passthrough (for SDI in)
Low Delay options

150ms, 200ms, 350ms, 650ms

Stream output

2×ASI output ports, BNC interface

IP over UDP, 100 Base-T Ethernet interface (UDP multicast/unicast)

System function

LCD/keyboard and web management

Ethernet software upgrade

General

482mm×405mm×44.5mm (W × D × H)

0~45℃(Operation), -20~80℃(Storage)

AC110V±10%, 50/60Hz; AC 220V±10%,50/60Hz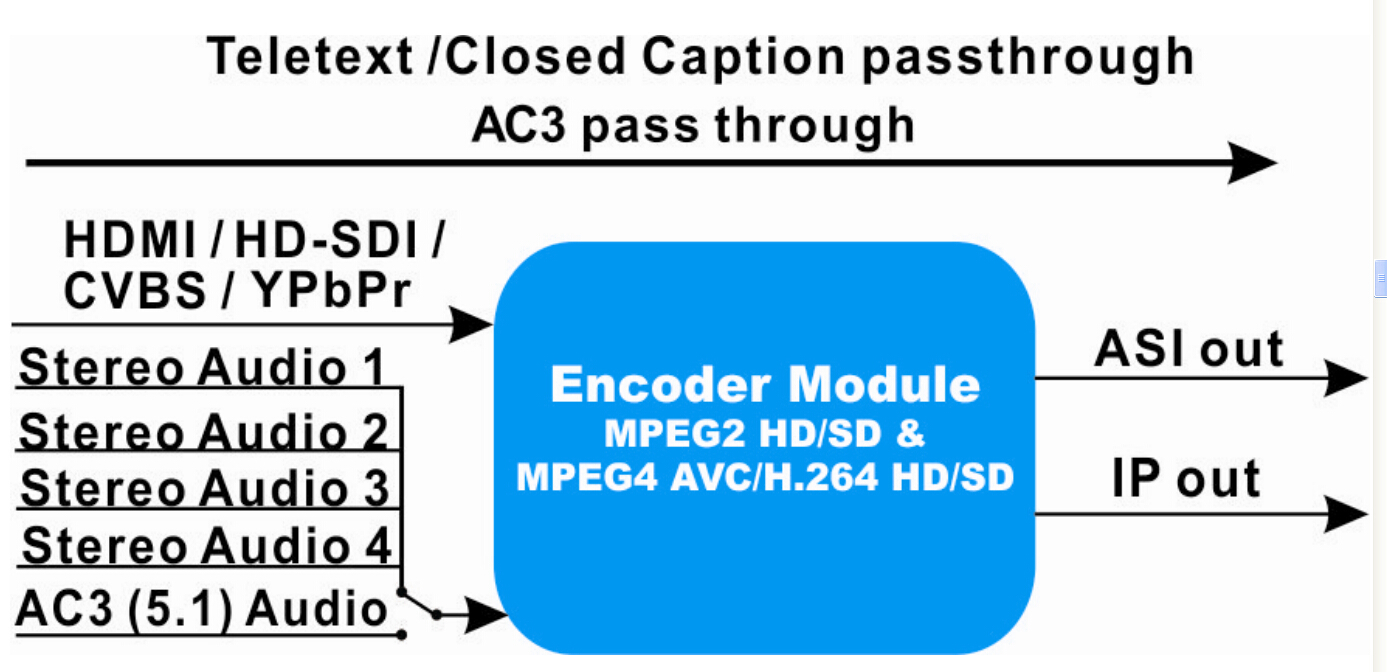 *Please contact Transworld for more details.